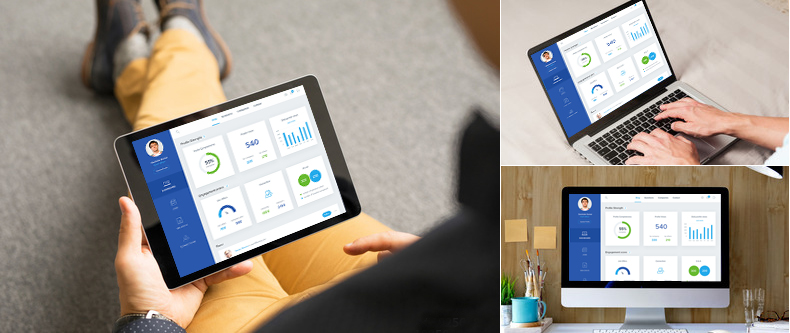 Easy Dyne Management System
The Advanced Hotel Management System by TouchQ is a comprehensive hotel management software solution that streamlines all activities related to a single or multiple medium scale hospitality environments. It is a single screen innovative solution that automates and centralizes your restaurants billings, stocks, accounts, employees, front office, reservations, room services, housekeeping, laundry and many more. The solution has several easy to use modules implemented using advanced industry standard software technologies and is integrated with desktops, laptops, net books, tablet PCs and smart phones. With our support team of experts always present and ready, you will be never alone, right from your first day with us.
Key Modules
RESTAURANT MANAGEMENT SYSTEM
STOCK AND INVENTORY MANAGEMENT SYSTEM
FINANCE MANAGEMENT SYSTEM
HR AND PAYROLL MANAGEMENT SYSTEM
ENGINEERING AND MAINTENANCE MANAGEMENT
TABLET POS SYSTEM
PUNCHING CARD INTERFACE
INTERNET MAIL OPTION
RESTAURANT MANAGEMENT SYSTEM
This module tackles the core of restaurant operation. It helps the restaurant manager to manage the restaurant more effectively and efficiently by computerizing meal ordering, handling availability of food item, billing and inventory control.
Benefits of Restaurant Management system
KOT preparation description print
Remote KOT print with wireless technology
Direct display of KOT in kitchen
Customer wise and waiter wise POS
Managing multiple kitchens
Customized print settings
PDA device POS interface
Table wise and waiter wise billing
Daily, Monthly, Yearly wise bill number generation
Discount billing facility
Easily change bill status to complementary as well as credit bill
Cancelling of bills and reprinting of bills
Different levels of user permission
Direct billing for restaurants
Detailed sales reports
Customize price for each items
Searching of KOT and bills
Table wise and Waiter wise group billing
Easy and efficient user inter face
Finance module interface
SMS alerts to managers
Integrated with front office
Room Credit with food plan
Customized price settings for different areas
Handling taxation and reports
Easy duty assignment of waiters to different areas
Verified production standards for each food item
Easy handling of parcel orders
Reports
Bill wise
Waiter wise
Area wise
Item wise
Area item wise
Area waiter wise
Table wise
Kitchen statement
Food Sales variation
Sales price report
Production standard
Food item wise
Raw material wise
STOCK AND INVENTORY MANAGEMENT SYSTEM
This module Manage your Store Inventory at optimum Level. This will helps to Maintain Cash/Credit Purchase, Purchase returns, Issuing items to counters and Material issued to Kitchen against requisition. The store will handle the stock of kitchen.
Benefits of Stock and Inventory Management
User wise customization
Handles Multiple stores
Transfer of items between stores
Auto stock update from purchase invoice
Item grouping mechanisms
Credited payment entry
Integrated with financial modules
Issuing items to kitchen
Store statements and kitchen statements
Adding and deleting of store items
Allow credit and cash purchases
Detailed report for purchase and statements
Integrated with restaurant modules
Reports
Supplier wise store purchase
Item wise store purchase
Store opening stock
Kitchen opening stock
Store purchase price
Godown purchase supplier wise
Godown purchase item wise
Purchase price report
Opening stock report
HR AND PAYROLL MANAGEMENT SYSTEM
This module manages employees, employee scheduling and payroll. It helps the managers to calculate incentives. Salary automatically calculated through punching machine.
Benefits of HR and Payroll Management system
ADD/Edit/Remove Employ Details
Automatic monthly salary calculation
Managing basic salary for an employ
Managing leave salary and employ pay to
Integrated with biometric punching machine
Integrated with financial module
Advanced feature for calculating salary statement of deleted employs
Automatic salary calculation using punching machine
Integrated with employ management
Integrated with financial module
Sales Incentive calculation
Item wise
Sales Price wise
Production incentive calculation
Item wise
Auto calculation of salary excess and short
Salary advance management
Reports
Salary statement individual
Salary statement total
Attendance report
Sales incentive
Production incentive
Salary statements
Attendance reports
ASSET MANAGEMENT
Asset Management Module enables you to track multiple classes of assets – office equipment, furniture, kitchen equipment.
Benefits of Asset Management
Maintain accurate asset counts and quickly run reports
Track acquisition costs and asset depreciation
Ensure assets get moved when people do
Quickly locate serial numbers, maintenance information and the location of equipment, furniture, PDA's and other assets when needed
Reports
Salary statement individual
Salary statement total
Attendance report
Sales incentive
Production incentive
Salary statements
Attendance reports
TABLET POS SYSTEM
We provide tablet based order and display solutions for restaurant environments. Handheld digital menus are an excellent way to give customers more control over their restaurant decision-making process. Digital menus come in all sorts of different shapes and sizes, including digital menus controlled using tablet hardware. As tablet PCs become more popular, so will be digital menus utilizing these handheld devices. Because the system is cross platform, it will work on nearly any hardware. Customers can browse through pictures, price and nutritional information for each dish on the menu and anything else the restaurant wants to offer, like Specials/Recommendations or allergy information. Customers can also place their own orders on the handheld devices.
Benefits of Tablet POS System
Waiter wise and customer wise POS
Reduction of employees
Easy selection of cousins and cocktails
Display of ingredients and details of food
Supports multiple languages
Call waiter on demand
Reduce shouting and running between table and kitchen
Direct displaying of orders in kitchen and counters
Kitchen management information system
Easy and fast bill generation status
Reduce paper work
Adding new promotions
Menu personalization
Stylish way of ordering
Easy to use interactive digital menu
Additional revenue through marketing
PUNCHING CARD INTERFACE
This module will reduce the headache of HR Manager. It will ease the payroll management.
Benefits of Punching Card Interface
Monitoring regular in-times and out-times of employees
Managing multiple shifts in a day
Late in entry and early out entry of each employee based on his shift can be viewed
Monthly salary calculation based on attendance
Accurately reports employees time/attendance to payroll
Monitor and analysis absence to reduce impact on profit
Reports
Daily attendance report
Monthly attendance report
Employ wise monthly report
Salary report
INTERNET MAIL OPTION
This is a module which will helps to manage the branches.
Benefits of internet mail option
Managing chain hotels
Synchronize data by e-mail
Merge data of hotel groups and generate reports